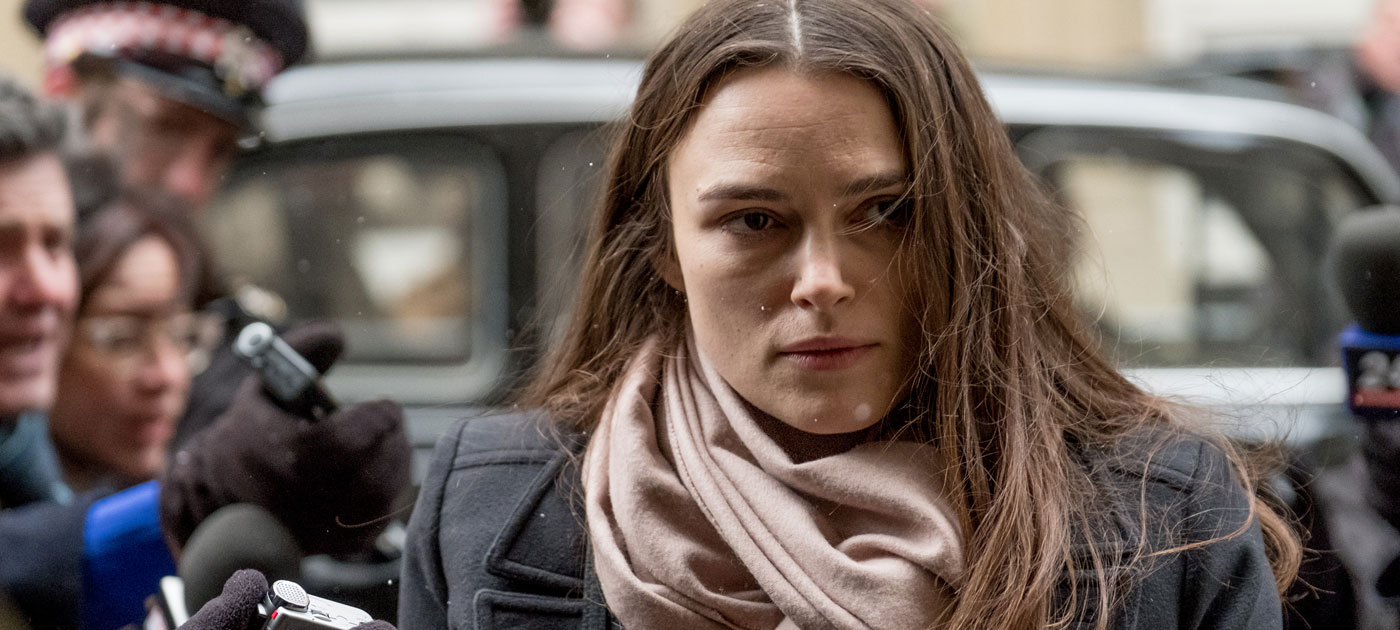 Official Secrets
New York Premiere. Based on actual events, Official Secrets tells the remarkable story of Katharine Gun and her effort to stop an illegal war. In 2003 at her job as a British intelligence specialist, Gun (Keira Knightley) comes across a disturbing email from the US National Security Agency division chief: a request for UK assistance in blackmailing members of the United Nations Security Council into endorsing an invasion of Iraq. Shocked, she makes a decision that will change her life and put her family in danger. Gun leaks the email to the press, setting off a chain of events that exposes an international conspiracy and lands her in custody, charged under Britain's Official Secrets Act. The movie is part political thriller and part personal journey as Gun navigates and endures the consequences faced by an ordinary person committing an extraordinary act. Knightley beautifully captures the moral complexity and vulnerability of a high-stakes whistleblower whose fight against government misinformation remains unnervingly relevant. The powerhouse cast includes Matt Smith as journalist Martin Bright and Ralph Fiennes as a human rights lawyer who steps in to defend Gun. 
112 minutes. Directed by Gavin Hood. An IFC Films release.
Post-screening conversation with real-life subject Katharine Gun and Democracy Now! Host Amy Goodman, moderated by Huffpost editor-in-chief Lydia Polgreen.
Section:
Premieres