51 Fest is produced by the core team behind IFC Center's successful DOC NYC, What The Fest!?, and Split Screens festivals, in collaboration with Women in the World.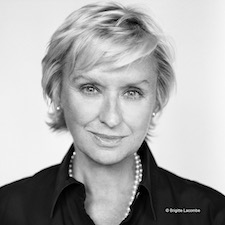 Tina Brown
Founder and CEO of Tina Brown Live Media/Women in the World
Tina Brown is an award-winning journalist, editor, author, and founder of the Women in the World summits. Between 1979 and 2001, she was editor-in-chief of Tatler, Vanity Fair, The New Yorker and authored the 2007 best-selling biography of the Princess of Wales, The Diana Chronicles. In 2000, she was awarded the honor of Commander of the Order of the British Empire by the Queen for her services to journalism. In 2007, she was inducted into the Magazine Editors' Hall of Fame.
In October 2008 Brown launched and edited the digital news site The Daily Beast, which won the news website of the year award in 2012 and 2013. She launched Tina Brown Live Media in 2014 to expand Women in the World internationally with summits in London and Delhi and with smaller salons throughout the United States. In 2017, she published The Vanity Fair Diaries which was chosen as one of the best books of 2017 by Time, People, Amazon, The Guardian, The Economist, Entertainment Weekly, & Vogue. Her new podcast "TBD with Tina Brown" launched in November 2018 and is available on Apple podcasts.
Tina Brown is married to editor, publisher, and historian Sir Harold Evans and lives in New York City.
Photo credit: Brigitte Lacombe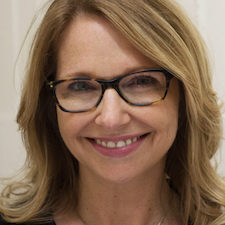 Anne Hubbell
Program Director, 51Fest
Anne Hubbell is a respected film industry veteran with 20 years of extensive corporate, not-for-profit and production experience. She co-founded Tangerine Entertainment, the first production company and community builder focused on media by women directors. As Vice President of Motion Picture at Kodak, she negotiates contracts and consults on studio and independent movies, episodic content, commercials, and music videos, and is a liaison to the global film community at large. Her producing credits include The Second (2018), Keep The Change (2017), The Last Laugh (2016), Paint It Black (2016), Gayby (2012), Lipstick & Dynamite (2004), seasons of IFC's Independent Focus (2001) and iFilm@IFC (1999), along with independent shorts and web content. She began her career in not for profit programming and management as Managing Director of The Theater Offensive in Boston and Executive Director of IMAGE Film & Video Center in Atlanta and consulted for dozens of domestic and international film festivals and events. She serves on the boards of NY Women in Film & Television, the NY Production Alliance and Rooftop Films, and is a member of the Producer's Guild of America.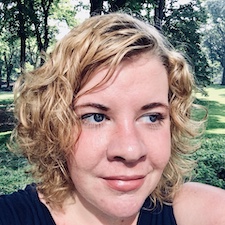 Gloria Teal
Producer, Women in the World
Gloria Teal is a producer with Women In The World. Prior to joining WITW, she spent seven years with Stephen Colbert first at the Emmy and Peabody-award winning The Colbert Report and later at The Late Show with Stephen Colbert where she ran the research department. Prior to her work in comedy, she worked on several PBS news magazine shows including Bill Moyers Journal. She began her media career in the independent documentary world which remains very near and dear to her heart.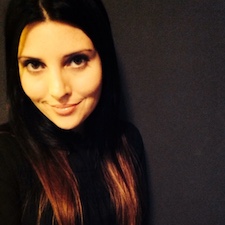 Monica Hickey
Booking Producer, Women in the World
Monica Hickey is the booking producer at Tina Brown Live Media / Women in the World. With over a decade of experience in broadcast media, she previously booked guests and produced interviews for the Emmy and Peabody-award winning "The Colbert Report" and "The Late Show with Stephen Colbert". Prior to this, she worked on several independent films and as a freelancer for Disney Channel. She is the recipient of a Peabody Award.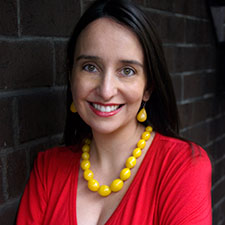 Raphaela Neihausen
Executive Director, 51Fest
Raphaela Neihausen is Executive Director of DOC NYC, America's largest documentary festival (now in its tenth year), Split Screens Festival (now in its third year), What The Fest!?, and Pure Nonfiction at IFC Center, a weekly documentary series (now in its fifteenth year). From 2011 – 2014, she launched the Montclair Film Festival, as Executive Director. Prior to that, she worked for seven years at Mercer Management Consulting (now Oliver Wyman), advising Fortune 100 companies on strategic growth. Neihausen co-hosts WNYC's "Doc of the Week" and executive produces the podcast Pure Nonfiction. She also produced the feature documentary Miss Gulag and the 2017 Oscar® nominated short film Joe's Violin. She holds a BSFS/MA from Georgetown University's School of Foreign Service.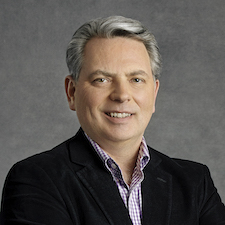 John Vanco
Senior Vice President and General Manager, IFC Center
Through his leadership roles in film distribution and exhibition over the last 15 years, John Vanco has strived to connect great works of cinema with appreciative audiences. Greenwich Village's IFC Center, led by Vanco since its 2005 opening, is the bricks and mortar home of IFC Entertainment and serves as a focal point for the independent film community. As one of the founders of Cowboy Pictures, Vanco led the distribution efforts on behalf of dozens of foreign language, documentary and American fiction features, including works by Lynne Ramsay, David Gordon Green, Catherine Breillat, and Shohei Imamura. Cowboy also programmed an innovative film calendar at a Manhattan cinema and managed the theatrical libraries of Janus Films and Pennebaker/Hegedus films. Previously, Vanco served in various capacities at Miramax, New Yorker Films and Fine Line Features.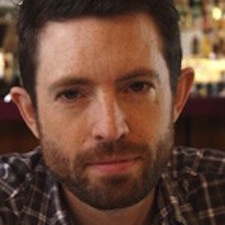 Harris Dew
Vice President, Programs and Promotions, IFC Center
Harris Dew has worked in film programming and publicity for over 15 years, holding positions at New Yorker Films, the San Francisco International Film Festival, the Museum of Modern Art and Film Forum. He has a BA in Comparative Literature from Columbia University and an MA in Film History from NYU.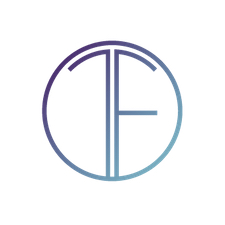 Together Films
Marketing Team, 51Fest
We believe a film doesn't exit until an audience has seen it, which is why we focus on marketing, distribution and data for the global film industry. We offer strategic consultancy and campaign delivery in addition to developing bespoke technical solutions for the film industry. Our clients include DOC NYC, Human Rights Watch Film Festival (London & NYC), Patagonia (Blue Heart, Artifishal), The Tale (HBO), Roll Red Roll (PBS) and Unrest (Sundance 2017).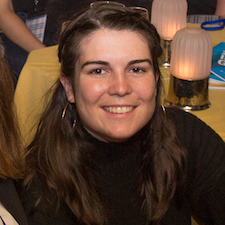 Sarah Modo
Festival Coordinator, 51Fest
A fan of the arts and expression, Sarah has enjoyed working in the festival world. Besides 51Fest, she also helps run DOC NYC, Split Screens TV Festival, What The Fest!? and Pure Nonfiction at IFC Center. Previously, Sarah worked at the Montclair Film Festival and Argot Pictures. She holds a BA from Montclair State University in Television and Digital Media.