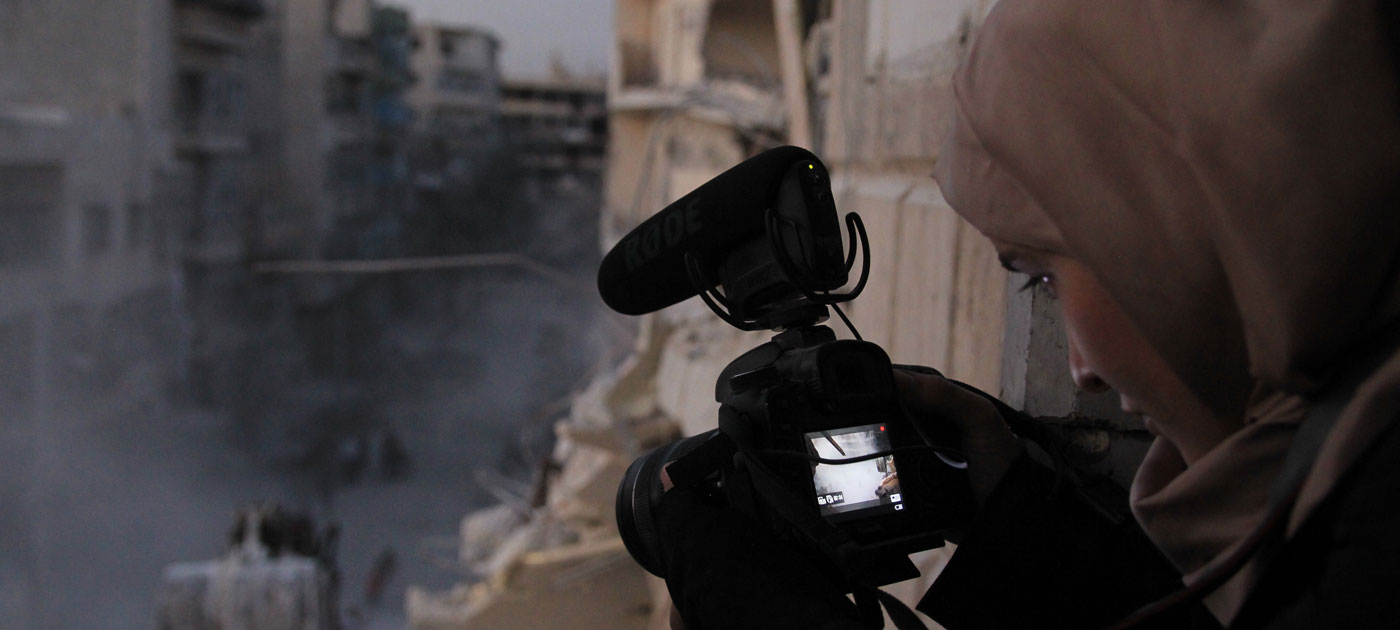 For Sama
New York Premiere. Framed as a love letter from a young mother to her newborn daughter, For Sama is a personal, epic journey into a woman's experience of war. It tells the story of Waad al-Kateab's life, love, family and work through five years of violent uprising in Syria. As a journalist who has been active in the struggle against the regime, al-Kateab is faced with the heart-wrenching choice of leaving the rebel-held city of Aleppo to protect her baby or staying to continue to fight for freedom. The documentary matter-of-factly presents the toll that the harsh realities and chaos of war take on the day-to-day lives of ordinary men, women and children. Intense sequences vividly capture the determination and heartbreak of resistance fighters and medical professionals, including al-Kateab's husband, Hamza. Brave and bold storytelling choices and first hand access make this a war doc like you've never seen before, up close and through a female lens. For Sama has been recognized with numerous awards, including the L'Oeil D'Or for Best Documentary at the 2019 Cannes Film Festival. 
95 minutes. Directed by Waad al-Kateab and Edward Watts. A PBS Distribution/Frontline release.
After the screening filmmakers Waad al-Kateab and Edward Watts and subject Dr. Hamza al-Kateab will be interviewed by Anne Barnard who led coverage of the war in Syria for the New York Times from 2012 to 2018, as Beirut bureau chief.
Section:
Premieres